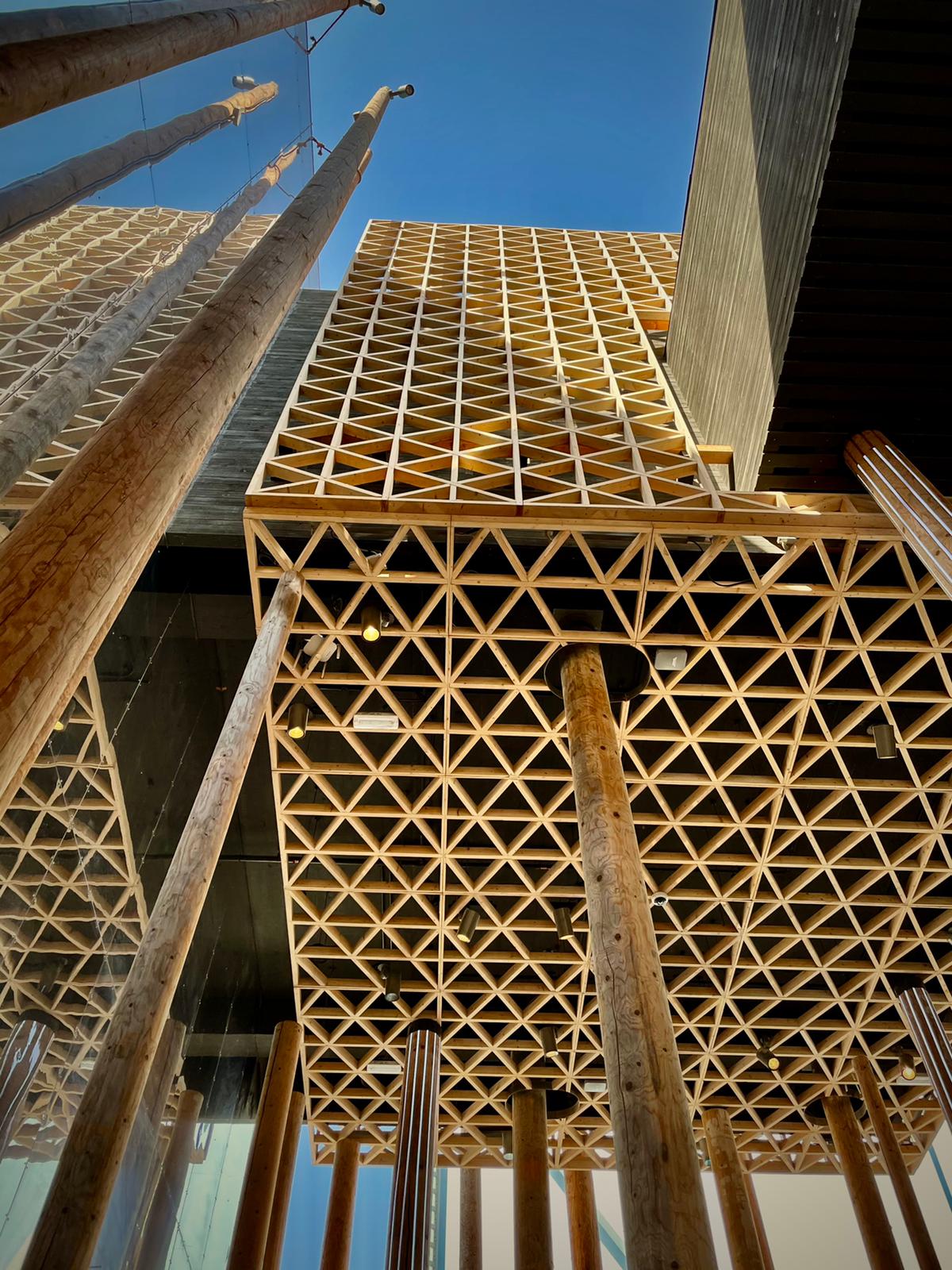 The Forest – World Expo Dubai 2020
Sustainability in practice in the Swedish pavilion.
The Swedish pavilion the Forest, located in the sustainability district, has a three-step effect in durability. By using alternative materials instead of concrete and steel, we expect to save 1,000 tons of carbon dioxide. Furthermore, the Forest combines the two ways to reduce carbon dioxide in the atmosphere: by reducing emissions, or by extracting an additional 2,000 tons of carbon dioxide from the atmosphere and storing it – reducing 'carbon sources' and increasing 'carbon sinks'. The Forest by Stockholm-based Alessandro Ripellino Architects, Studio Adrien Gardère and Luigi Pardo Architetti.
Backegards is official sponsor of the Swedish pavilion together with ALL-IN-ONE concept partner Woodsafe. To the extent technically possible, all the material is produced by Backegards and fire retardant treated by Woodsafe.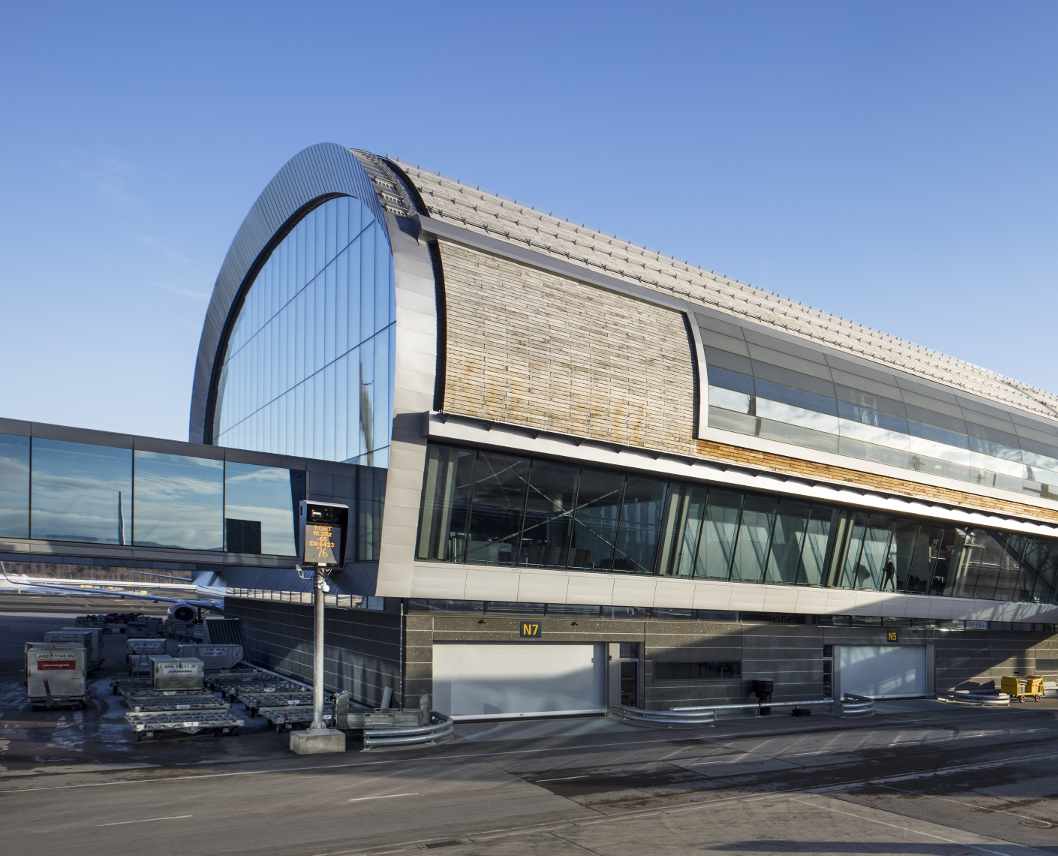 Gardermoen PirNord,
climate-friendly airport
The airport's new Pier Nord is 300 meters long and has an area of ​​63,000 square meters. The gates in the new pier are twice as large as before and improves the airlines' offer to millions of passengers since 2017. Gardermoen Airport has sustainable solutions that make OSL the world's most climate-friendly airport and the only one classified as BREEAM Excellent. All exterior cladding is produced by Backegards in European Oak and fire retardant treated, WFX by Woodsafe.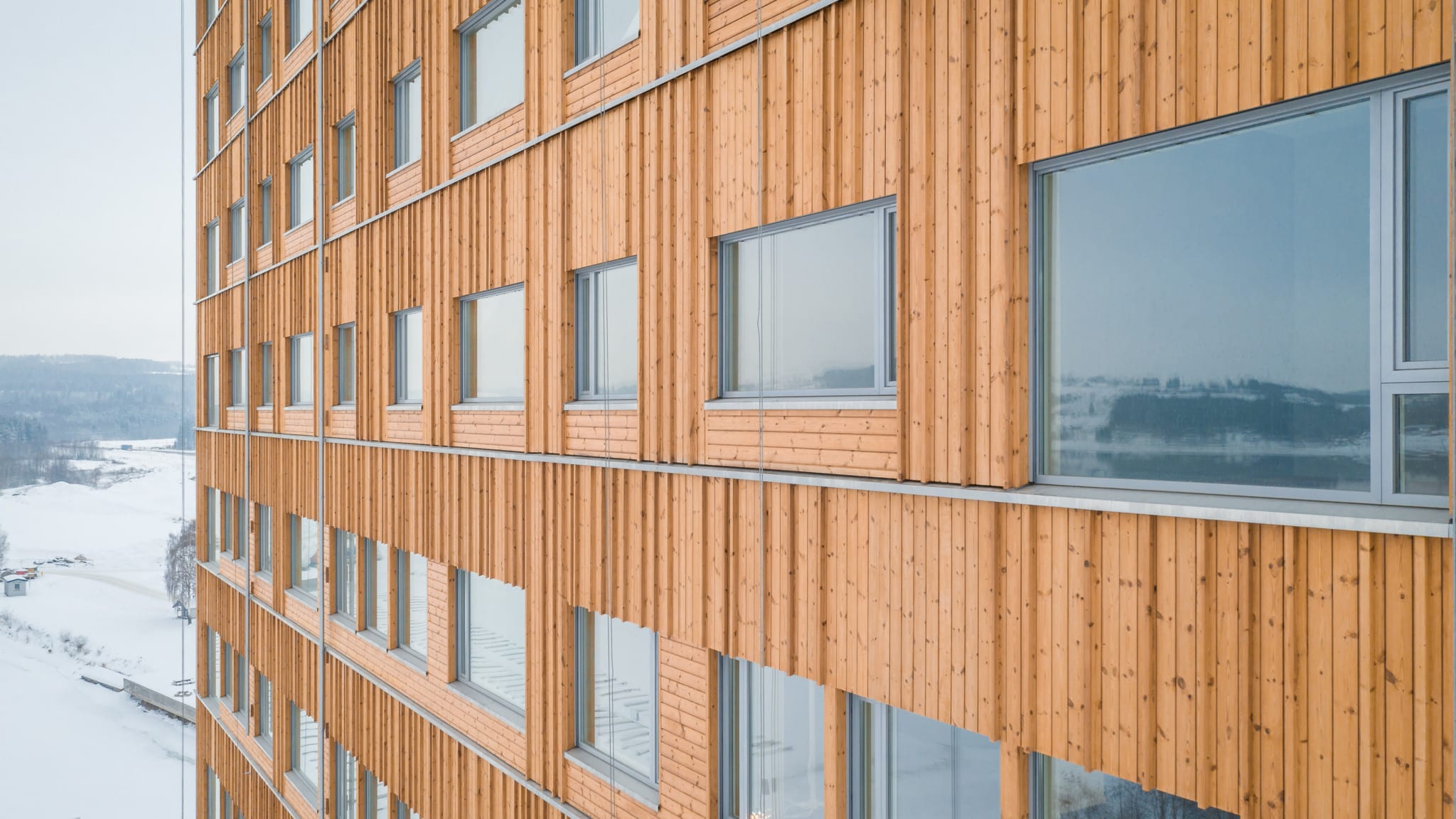 Mjøstårnet
the world's tallest wooden building
Mjøstårnet, designed by Voll arkitekt, is 85.4 meters high and the world's tallest wooden building. Mjøstårnet has a combined floor area of ​​11,300 m2. The building has 18 floors that include apartments, a hotel, offices, a restaurant, a roof terrace and shared areas. All exterior cladding is produced by Backegards in Thermowood Pine and fire retardant treated WFX by Woodsafe